Welcome!
By visiting our website, we hope people will leave feeling informed, empowered, confident, and hopeful! Our mission is to provide information that will educate patients, family members, caregivers, and anyone who may be interested in or is impacted directly or indirectly by sarcoidosis.
It is our vision for people to have an understanding of sarcoidosis; to be knowledgeable of its symptoms, diagnosis, treatment, and research initiatives. Our goal is to provide information that will inspire people to make informed and thoughtful decisions that will hopefully enhance their overall well-being, and will result in improved outcomes for a healthy, happy, and vibrant life.
Our Vision
SRI's vision is enhanced outcomes for superior health, with exceptional physical, emotional, and quality of life experiences for those impacted directly, or indirectly by sarcoidosis.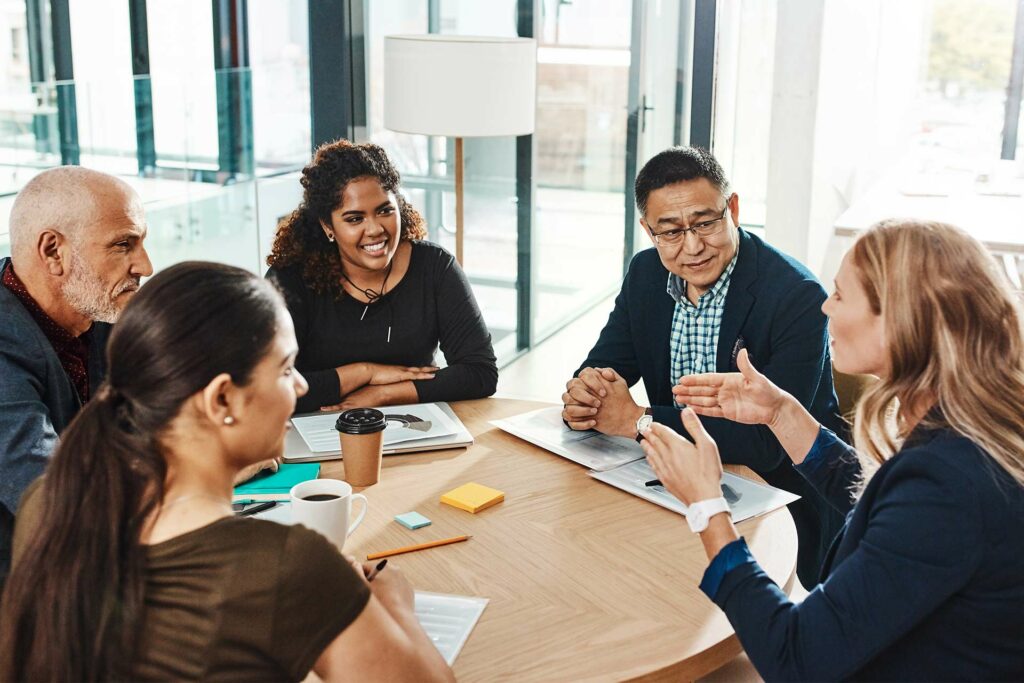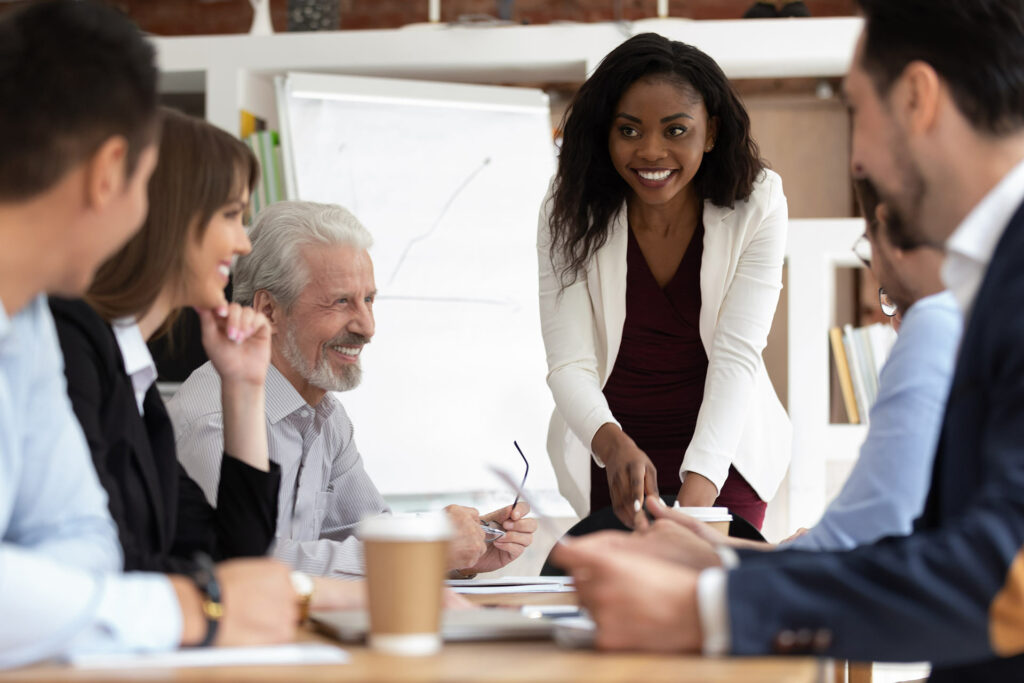 Our History
The Sarcoidosis Research Institute (SRI) is a non-profit, 501(c)(3), tax-exempt organization. Over the years, SRI has been an advocate for sarcoidosis patients; hosted patient conferences, support group meetings, and distributed educational materials to patients, their families, networks, and support systems. Inspired by her personal challenges experienced as a sarcoidosis patient, SRI was initially founded in 1991 by Paula Yette Polite.
Sarcoidosis Research Institute Board of Directors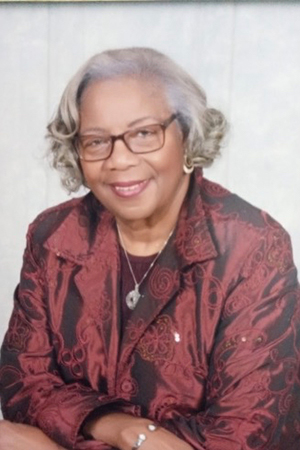 Barbara Buford
Barbara A. Buford is a registered and licensed clinical dietitian who retired in 1994 as a Clinical Nutrition Manager at the Memphis VA Medical Center. She is the mother of two daughters, and grandmother of two grandchildren. Mrs. Buford loves her family, and loves to travel to visit with her family.
Mrs. Buford suffered from the symptoms of sarcoidosis from the age of 18, and was misdiagnosed up until the age of 40. During the 22-year period of misdiagnosis, she could not find any doctors who were knowledgeable of the disease. Additionally, patient information and educational resources were non-existent during that time. Upon a definitive diagnosis of sarcoidosis and a treatment plan created by her physician, she was relieved to be able to finally put a name to the numerous symptoms and illness that she had endured. A medical diagnosis of sarcoidosis validated that her symptoms were real; not imagined; that she truly was sick, suffering, and a victim of sarcoidosis. Her path to a proper diagnosis was a difficult journey, and she was even accused of being a hypochondriac because she didn't look sick.
Based on her life-long experience with sarcoidosis, Mrs. Buford is deeply dedicated and committed to the critical areas of patient education, awareness, and support; which is why she has served on the SRI Board of Directors for 17 years.
Mrs. Buford stated, "I feel truly blessed to have received treatment for this disease, and am currently 83 years old". She is active in her church, neighborhood watch association, and is a member of Alpha Kappa Alpha Sorority, Inc.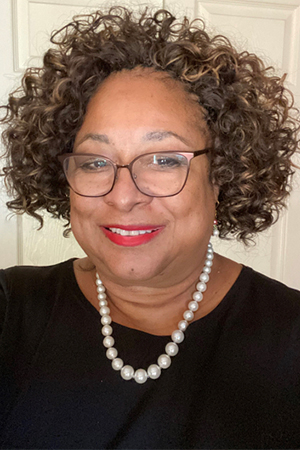 Pamela Crittendon Johnson
President
Pam Crittendon Johnson is a 20-year employee of FedEx and is currently an Advisor in the Global Citizenship group. Her specific responsibilities include managing strategic programs and philanthropic relationships with national and international non-profit organizations.
A 2005 winner of the FedEx Five Star Award (the company's highest honor) previous positions include managing the FedEx video production team, and roles on the Community Relations and Issues and Crisis Management teams.
Prior to joining FedEx, she was a familiar face many throughout the Memphis, TN area because of her many years in radio and television broadcasting – 18 of those years as an award-winning anchor/reporter at the CBS affiliate, WREG-TV. Other professional experience includes radio journalist, advertising, public relations, voice-over talent, freelance writing, media training and video production.
Pam has been involved in numerous civic and community organizations over the years including the Memphis Urban League, United Way, Girls Inc., Memphis Association of Black Journalists, March of Dimes, and Leadership Memphis. She has been involved in numerous community service activities as a proud member of Alpha Kappa Alpha Sorority, Inc.
Pam is a graduate of the University of Illinois at Urbana-Champaign and is the proud mother of two grown children – professional dancer William Roberson and Writer, Jehan Roberson (currently a doctoral candidate at Cornell University)
Outside of work, Pam enjoys reading, travel and creative pursuits such as jewelry-making, paper crafting and sewing. (and bragging on her children).
Pam is married to former WREG co-worker Doug Johnson. They have been friends for 30 years, and husband and wife since April of 2017.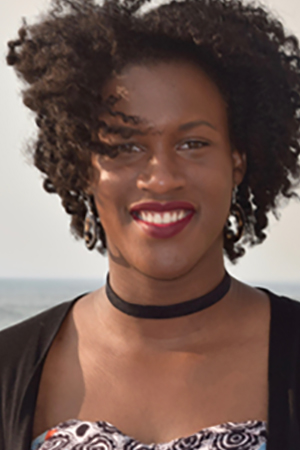 Adira B. Polite
Secretary
Adira Polite is a 2018 honors graduate of Bowdoin College, where she obtained a Bachelor of Arts in Africana Studies. During her academic career, Ms. Polite interned with a number of criminal justice organizations, including the Innocence Project in New York City, and a Cape Town, South Africa prison ministry.
Upon graduation, Ms. Polite joined Atlanta's Federal Defender Program as a capital habeas paralegal – a role that centered on the representation of indigent, death-sentenced clients.
Ms. Polite is currently pursuing a Master of Divinity at Emory University's Candler School of Theology. She is also the Founder and Creative Director of Then God Moved, a faith-based multimedia platform.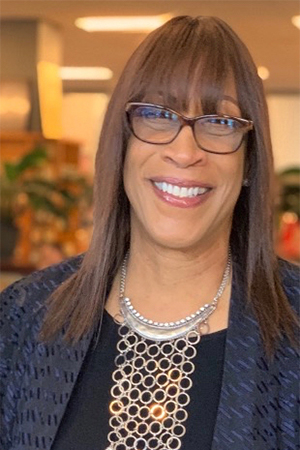 Paula Yette Polite
Executive Director
Inspired by her incredibly difficult personal challenges experienced as a sarcoidosis patient, SRI was initially founded in 1991 by the organization's President, Paula Yette Polite. Ms. Polite served as an Advisory Council Member for the National Institutes of Health (NIH), National Heart, Lung, and Blood Institute (NHLBI) from 2000 – 2001; and 2006 – 2010; and has participated in numerous NIH working groups, funding studies, and patient-related workshops.
Ms. Polite planned and facilitated the inaugural strategic planning initiative and played a leadership role in launching the Public Advisory Roundtable (PAR) of the American Thoracic Society (ATS) in 2001; chaired PAR from 2001-2003; and participated in numerous ATS international conferences, committees, groups, and teams from 2001-2010. Ms. Polite lobbied on Capitol Hill for patient issues, and accepted the 2003 ATS Public Service Award on behalf of the Public Advisory Roundtable.
Ms. Polite is a member of the World Association for Sarcoidosis and Other Granulomatous Disorders (WASOG); and is published in "The Ethical Conduct of Clinical Trials in Critically Ill Patients in North America", American Thoracic Society, 2004, and "Sarcoidosis Patient Groups", European Respiratory Monograph, 2005, 32, 337-339.
Ms. Polite is the mother of Adira Polite, and enjoys painting and photography. She is a member of Alpha Kappa Alpha Sorority, Inc., the Memphis Brooks Museum of Art League, and the Dixon Gallery and Gardens. Ms. Polite is a graduate of Talladega College, and the Hubert H. Humphrey School of Public Affairs – University of Minnesota.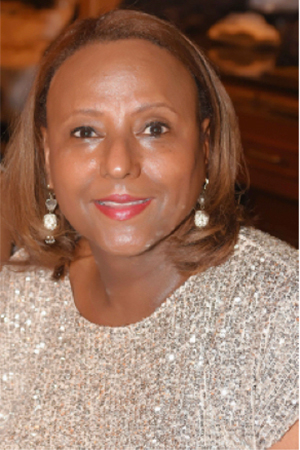 Sandra Reed, M.D.
Dr. Sandra Reed is an anesthesiologist, certified through the American Board of Anesthesiology, and is a Partner with Mid-South Anesthesia Consultants, PLLC. Dr. Reed received an administrative appointment as Chief of Service/Department of Anesthesiology at Regional One Medical Center, and an appointment in the Department of Anesthesiology at the University of Tennessee. Dr. Reed served as an Assistant Professor of Anesthesiology at Howard University Hospital, and the University of Tennessee-Memphis.
Dr. Reed received a Bachelor of Science degree from Spelman College; her Medical Degree from Howard University; and completed her postgraduate regional advanced clinical tract at the University of Colorado.
Dr. Reed is a member of the American Society of Anesthesiologists, American Medical Association, Tennessee Society of Anesthesiologists, Bluff City Medical Society, and the National Medical Association. She is a member of the Shelby County (Tennessee) Chapter of the Links, Incorporated, and Alpha Kappa Alpha Sorority, Inc.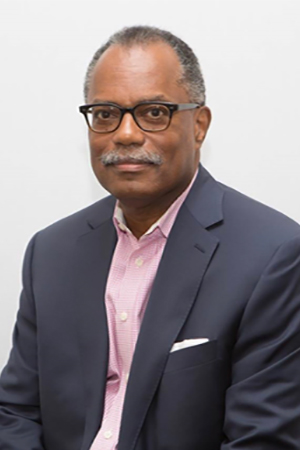 Archie W. Willis, III
Treasurer
Archie W. Willis, III is the founder and President of ComCap Partners and leads the firm's affordable housing, community development and real estate development activities. The firm also provides municipal financial advisory services. ComCap primarily works in urban communities and has been involved with the development of over 5,000 units of affordable and mixed-income housing units, and assisted with the issuance of more than $10.5 billion in municipal finance transactions.
Mr. Willis is involved with numerous civic and community organizations. Currently, Mr. Willis is the Chair of the Board of Directors of Tri-State Bank of Memphis, a member of the Board of Governors of the Community Foundation of Greater Memphis, President of the Board of Urban Renaissance Partners, a member of the board of the Urban Child Institute, and a member of the Advisory Board of BlueHub Capital (Boston, MA). Mr. Willis has been involved with the Sarcoidosis Research Institute for more than 17 years.
Disclaimer
The Sarcoidosis Research Institute's website is strictly a news and information website about the disease. It does not provide medical advice, diagnosis or treatment. Nor is it intended to endorse any theory, policy, practice, protocol, information, ideology, company, corporation, organization, or individual. This content is not intended to be a substitute for professional medical advice, diagnosis, or treatment. Always seek the advice of your physician or other qualified health provider with any questions you may have regarding a medical condition. Never disregard professional medical advice or delay in seeking it because of something you have read on this website.